TECA streamlined service processes with eqTAG
Company Presentation
TECA is one of Finland's leading suppliers of industrial products, solutions and services. TECA is are part of the international Indutrade Group. Core business is based on a broad and high-quality product portfolio and extensive industry-specific solution concepts. Services include technical support services and extensive after-sales service to meet customer needs.
TECA's needs for Field Service Management Software
First need was to digitalize service reporting in the field. Existing ERP-Service System did not have mobile interface. Therefore reporting was done with paper and pen in the field.
The other need was one common asset management solution. TECA's installed base information was spread in several databases and the access to information was limited in the field.
Other requirements
Software needed to be easy-to-use and integration to ERP was must.
eqTAG's solution
TECA is using eqTAG's standard software version with customized service program templates. EqTAG and TECA's ERP are integrated. eqTAG is utilized for both needs, Field Service Management and Installed base management.
Service task are scheduled and dispatched to eqTAG. Service technicians get scheduled jobs to their mobile phones and they report jobs on the go.
The new Installed Base Management tool delivers real-time visibility into up-to-date service history, equipment information and location. Now everybody has access to relevant data when ever and where ever it's needed. TECA is also utilizing intelligent product labels in the field as part of their installed base management.
The features TECA is using are listed in the right side of the page.
Benefits
Working with eqTAG is efficient. No more double reporting and costly waiting time. Service technicians get scheduled tasks to their mobile phones and they can report jobs on the go.
Because eqTAG is also used for installed base management, all critical information is in one place. Everybody gets access to information which is relevant for him when ever it's needed.
More fluent work flows and streamlined service processes have also many operational and indirect economical benefits. For example increased customer satisfaction, accelerated cash flow and less reporting errors.

LOCATION
Finland
USERS
20
SERVICES
Schedule and Dispatch work orders
Field reporting
Work management
Service programs (templates)
Invoicing
Installed base management
Customer registry and contacts
Equipment registry
Notifications
Diary log book
Intelligent Product label
Integration with ERP
REST API with json
User comments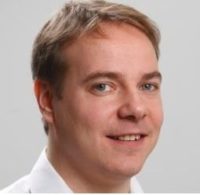 Jukka Loukkola
Service Manager
TECA OY
https://teca.fi
"TECA has been using eqTAG since 2017. Withing the years software has helped us to streamline our service processes. Over all eqTAG has brought us many benefits and increased our customer satisfaction !"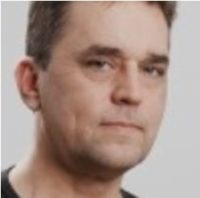 Sauli Vesander
Service Technician
TECA OY
https://teca.fi
"eqTAG has been very easy to use. You can see that it's designed based on hands on experience. It has all I need in the field"
eqTAG's comment
eqTAG software is modular and features can be utilized separately or all together. If you have similar needs to TECA, software is available in the web shop at our web pages. Services includes technical support on Live Chat.