Get started safely
Learning by doing – we take care of training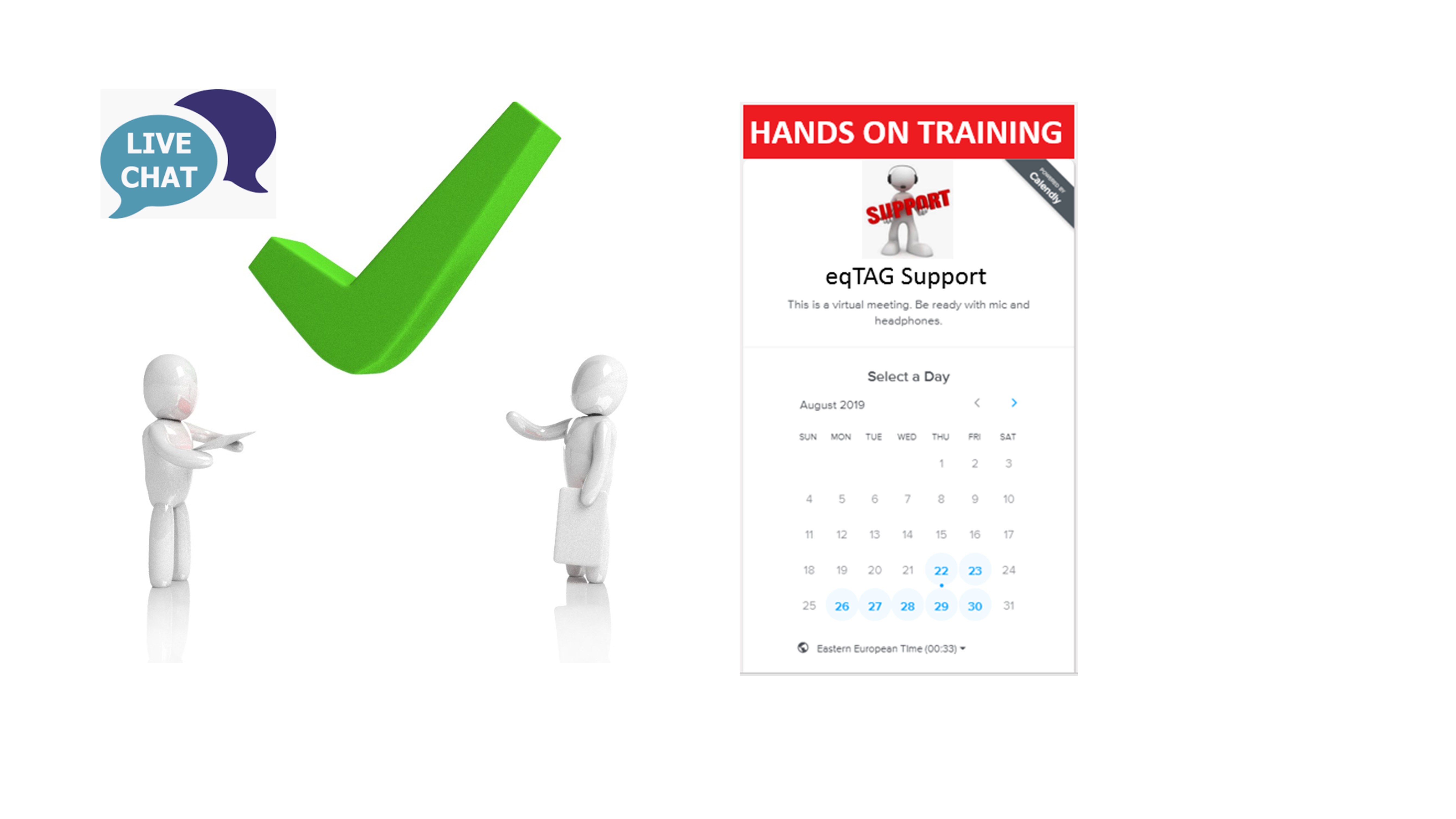 Get your hands on now
Start using eqTAG and enjoy the immediate business benefits
With us you are not on your own. We will personally help you to get familiar with eqTAG Field Service System.
If it is necessary, we will also hold a live web training for your entire service team. In the live web session, real hands on training is given for everyone.
We guarantee that 80 % of any eqTAG users feel comfortable using the system after one single training session. Further more, eqTAG is so easy-to-use the most of the people don't even want training.
Below is described the start up project phases and our daily support process.
Book a live demo for your personal system training
Book a training for your entire team
Training held – you are ready to go
Daily support is given on phone and in the live chat and web meetings
Trainings to update your skills are always available
Get started now and book One-on-One training